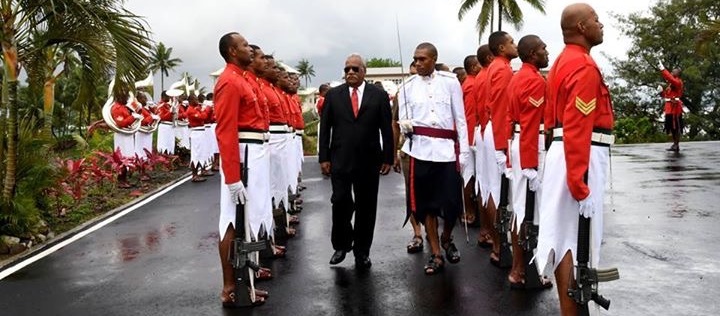 The Vanuatu High Commission to Fiji represents the Ministry of Foreign Affairs, International Cooperation and External Trade and the Government of the Republic of Vanuatu to Fiji. Protocol is one of the six function area of the mission providing protocol services to Vanuatu leaders, Ministers and officials. This includes the mission day to day activities on its continuous priority attending Fijian traditional ceremonies, formal openings and meetings, official social functions of the host country, private sectors, civil society organizations, regional and international partners.
The Vanuatu High Commission facilitates and inform the host country of Vanuatu government dignitaries traveling to or transiting through Fiji on official purposes. The host government accord state protocol to Vanuatu dignitaries base on diplomatic practices which includes arrival, transit and departure of Vanuatu leaders, Ministers and officials. The office of the High Commissioner plays the coordination role on protocol services which continues to be strengthen at the mission.
Protocol Activities which the Mission actively engaging on a weekly to monthly basis are:
Meeting Vanuatu leaders, ministers and officials traveling to, transiting or visiting Fiji
Accompanying Ministers on courtesy calls to their counter parts on a bilateral
Attending the Fijian national and traditional ceremonies, official opening and meetings
Attending official social functions hosted at a bilateral or multilateral partners setting
Attending the monthly diplomatic corps meeting
Hosting Vanuatu independence function on the eve of Independence day anniversar
Protocol Support Services not entitle to State Protocol – 'User Pay'
The Mission is experiencing more frequent arrivals, departures and transits at the Fiji ports of entry by Vanuatu Government VIPs that have added significantly to the costs of protocol duties provided by the Suva Mission. To ensure cost-efficiency the Suva Mission has introduced a 'user pay' service, to assist Vanuatu officials not entitled to state protocol services provided by Fiji Government authorities.
For VIPs wanting to utilize the mission protocol services, a 'user pay' policy will soon be downloadable from here for further information and request.