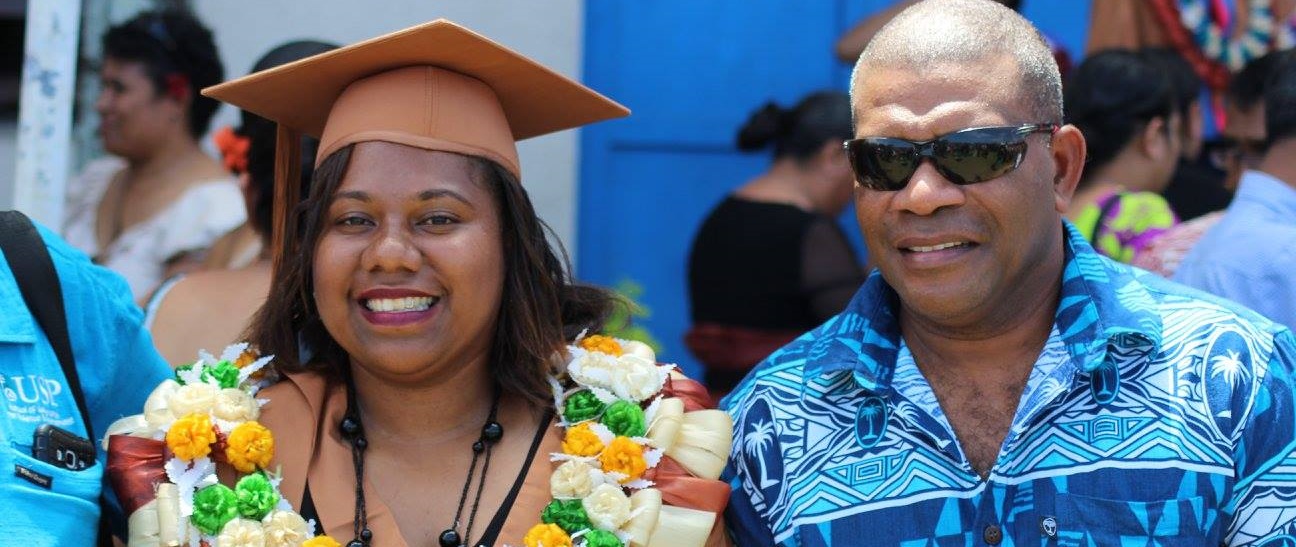 Before leaving Vanuatu and during the course of your study, it is important that you are familiar with the conditions of your awards. 
The Scholarships Policy and Procedures Guidelines provides clear guidance on how you can maintain satisfactory academic progress to achieve your studies.  The Guidelines cover the following information in detail: 
Continuation Criteria
Satisfactory Progress
Procedures for seeking an award variation
guidelines for a request of an award variation
guidelines for the consideration of an award extension
guidelines for the consideration for PROGRAMME/course changes
guidelines for the consideration of award deferrals
guidelines for award suspensions
guidelines for terminations
Other conditions of award
As stipulated in your award letter, you are expected to complete your studies within the approved time frame.  However, it is recognized that in many instances it might not be possible for students to progress satisfactorily therefore will need to apply for a change of programme/course, seek and extension or differ.
You must complete and submit your form within a time frame.  Select timeline to view the required times for submission of your form.
Applying for further studies
 Upon completion of your first degree, you may wish to apply for post graduate studies. Students currently on private sponsorship in Fiji may also wish to seek government support.  You can apply using the on-line application forms in the link www.scholarships.gov.vu.
Applying for a Student Study Permit 
Student Permit means a permit granted under Section 9(2)(d) of the Fiji Immigration Act 2003 authorizing a person to study either at a local primary, secondary, tertiary vocational institutions or universities.
Fiji Immigration requires that your residence status must be secured as soon as you arrive. You will be issued a one month on arrival to sort your study permit.
You must complete the following the APPLICATION FOR A PERMIT TO STUDY/RESEARCH and with it attach the following: 
Four passport size photos
A copy of your Award Letter and Offer Letter
A copy of your Institution Offer Letter
A certified copy of your birth certificate
A copy of your marriage certificate (for married students only)
A medical certificate
A police clearance (if you are over 18 years of age)
A copy of your passport bio-data 
Important instructions: 
It is important that the immigration form is completed and all documents attached before you depart.  Once completed with all attachments it is important to have this in an envelope.  The High Commission is responsible to submit the application on your behalf to the Fiji immigration office.  The High Commission will also need to retain your passport until your application is approved and stamped.
 Note: Failure to have your permit issued within the time given will result in you being classified as a prohibited immigrant.  You will be penalized and receive a fine of FJ$180.00. If you are in Fiji, you must explain the reason for your overstay, pay your fine before the penalty imposed on you can be uplifted.  If you are overseas, you may only re-enter the Fiji once you have paid the penalty fee and an uplift has been approved by the director for immigration.
To Renew Your Permit to Study/Research
It is important that your study permit must be kept valid for the duration of your study. If your permit will expire for example in December and your completion is in June the following year, you must ensure you apply for an extension. To apply for an extension, you need to supply the following information: 
A police report which must be obtained from the police headquarter in Suva
A copy of your passport bio-data
A copy of your study permit
A copy of your Award Letter
A copy of your Offer Letter
A letter from the Vanuatu High Commission 
You will need to submit your documents directly to the Fiji Department of Immigration which is located at the following address; Civic Towers, Victoria Parade, Government Buildings, Suva.