The Ceremonial signing of the Financing Agreement for Vanuatu Civil Society Organisations Support & Technical Cooperation Facility (CSO-TCF), between the European Union and Vanuatu, occurred on the 7th of July 2020 in Suva valued at 6 million Euros.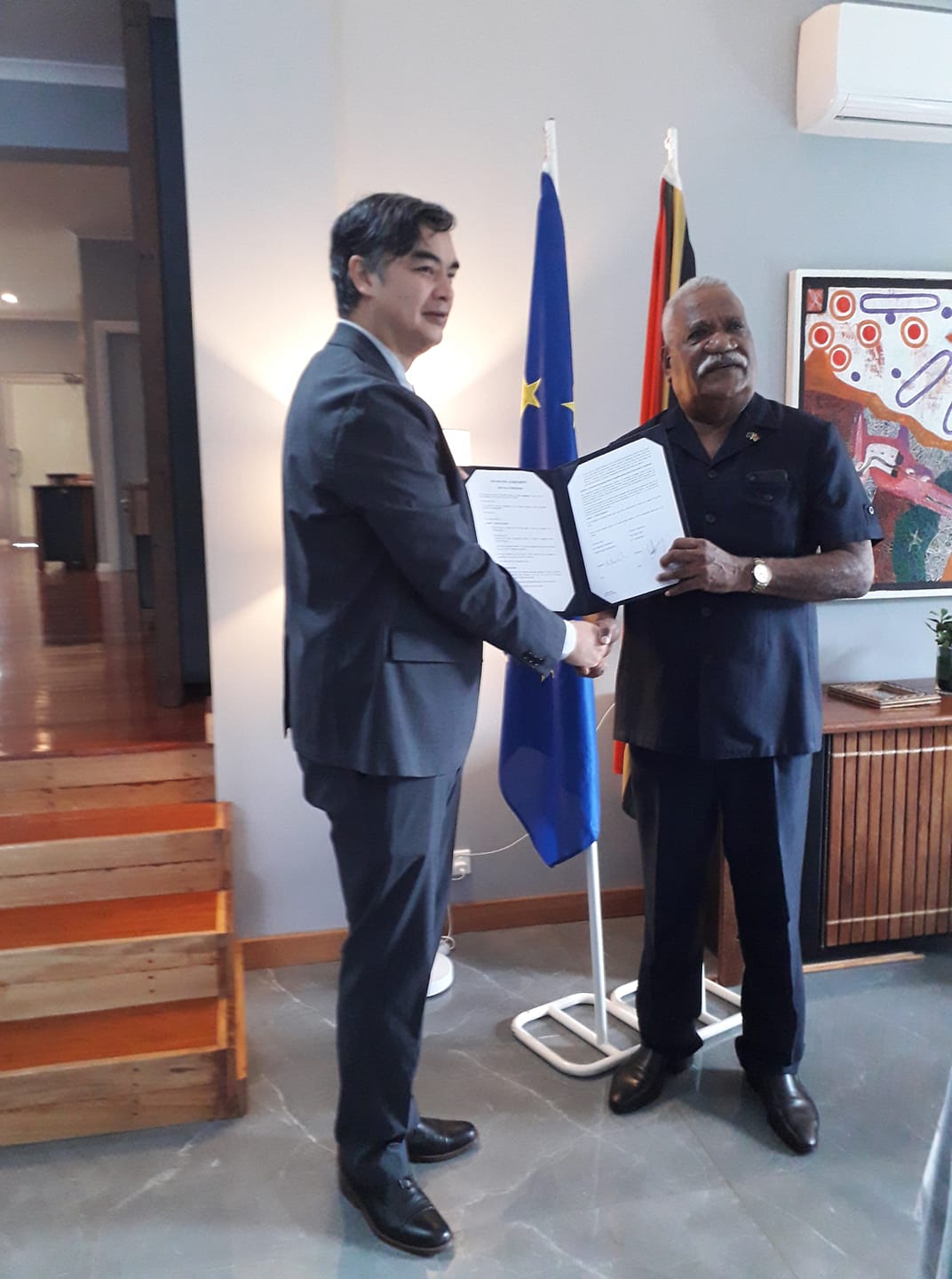 This agreement will seek to improve food and nutrition security of the vulnerable populations living in the rural parts of Vanuatu and a smaller portion towards policy coordination and capacity strengthening.
In his remarks his Excellency Nikenike Vurobaravu acknowledged the continued and valuable support of the EU at a time when Vanuatu is going through challenging times.
The High Commission of Fiji wishes to acknowledge the efforts of the NAO and Government agencies in Port Vila, including Ambassador John Licht and the Brussels Mission for this achievement